Luxurious Lawn Care and Lawn Maintenance in Henrico County, Virgina
Henrico County, Virginia, was the second settlement in Virginia out of the 300 colonies. This county was named after James I, Prince of Wales's son, Henry Fredrick. Henrico County is the home to the Richmond International Airport and Amtrak Station – we love receiving guests from all over the world to share in our beauty. Henrico, County has a very rich history. There are many places to explore and relish this county's past. You can journey through times at various points in the county to see how Henrico Towne has become Henrico County!
What Does Mitchell's Lawn Care Service Offer Henrico, County?
Lawn Care
Lawn care is vital for eliminating the potential for weeds in your landscape. Weeds can grow anywhere and are not restricted to flower beds. Certain grasses are considered weeds, such as crabgrass.
Aeration helps your soil tremendously, as long as its process happens at the right time and in the right places. Mitchell's is skilled in handling all your aeration needs. We are a team that values our communication with each client.
Lawn Maintenance
Edging in lawns not only boosts curb appeal, but it showcases different features that are important to you. Edging introduces hardscape aspects to your lawn and keeps plants separate. Mitchell's quality is unbeatable! Trimming is vital for the health of each tree, shrub, and grass. Trimming grass grants those perfect lines on your lawn. Branches that are weakening or becoming sick need to be trimmed to save the rest of the tree.
Landscaping
Landscaping is designing, installing, and planting elements that will improve your landscape. Landscapes with color and intricate designs are desirable when accounting for the overall value of your home. Designing your landscape builds blueprints for when it's time to install everything from flower beds to patios. Mulching flower beds, trees, and shrubs are important for providing each root system with plenty of water. Erosion is a huge issue with wind and rain blowing and washing away topsoil. Mulch covers the soil, so it's harder for topsoil to wash away.
Seasonal Cleanups
Some services only need to be a priority during certain seasons. Fall and spring "leaf" behind leaves, twigs, and other plant debris. Removing plant debris from your landscape is essential and weight-crushing your plants. Winter and summer are harsh seasons, so preparing for them in the fall and spring prepares your landscape for survival. Mitchell's is the team for you to ensure your lawn stays clutter free and is prepared for the harsher months ahead.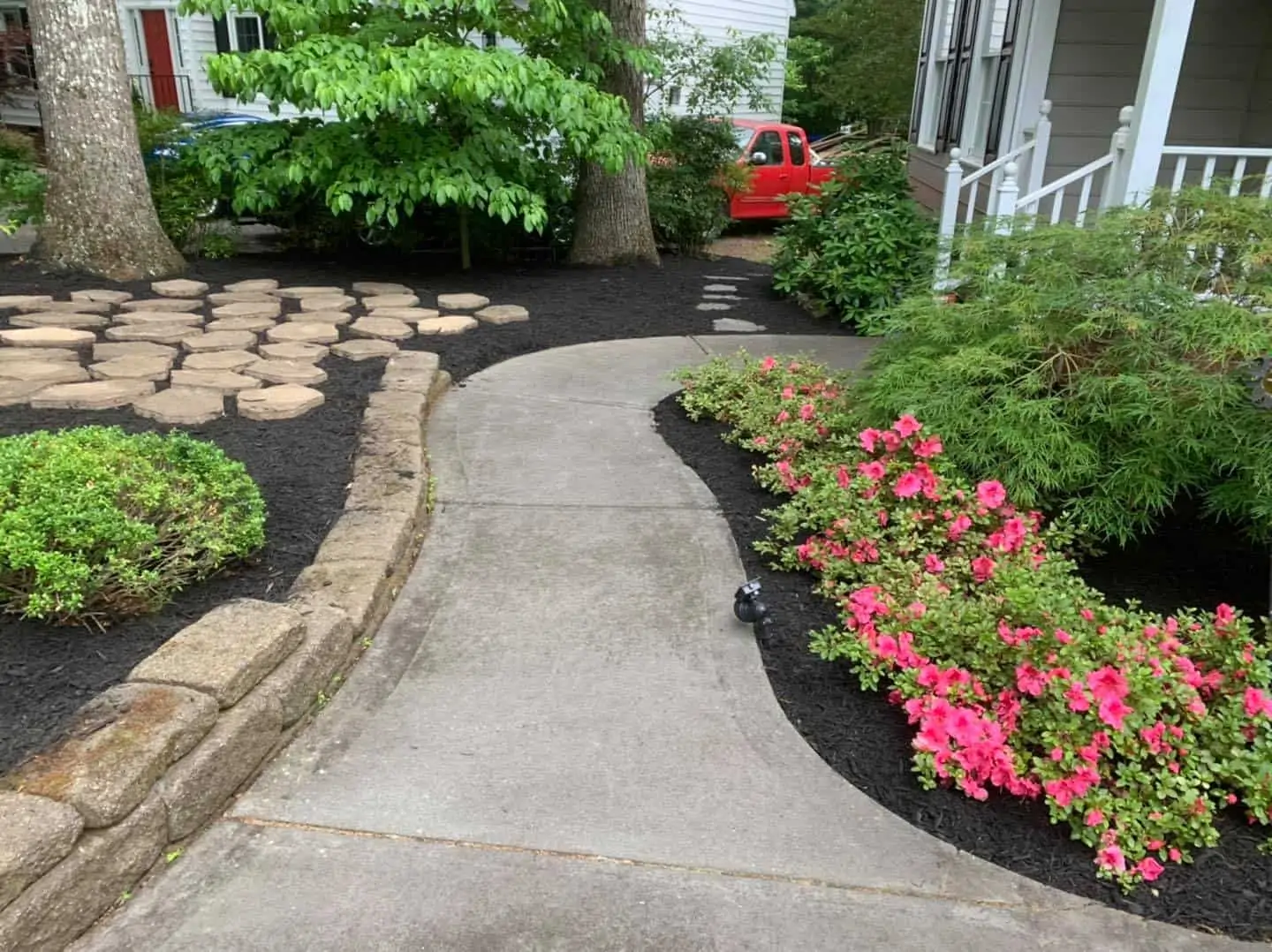 During seasons that your lawn will boost the most, Mitchell's lays fresh mulch, prepares grass to be mowed more often, and repairs damage from snow and ice. As a result, your lawn will survive and thrive for years to come with Mitchell's Lawn Care Service by your side. Luxurious lawn care and maintenance are possible with Mitchell's Lawn Care Service in Henrico County. We are a unique company that keeps our client's needs in our minds and hearts. Our quality is unbeatable as we provide our community with beauty and longevity, one lawn at a time. We have the green eye for your lawn.
info@mitchellslawncareservice.com