Loveable Lawn Maintenance Provided in Henrico, Wyndham, and Tuckahoe, Virginia
What is included in our landscaping services?
Landscaping is the best way to add your personality and style to the outside of your home. This process allows you to make changes to your home that have lasting positive effects. You'll be able to stay involved throughout the process with decisions and any issues that may arise.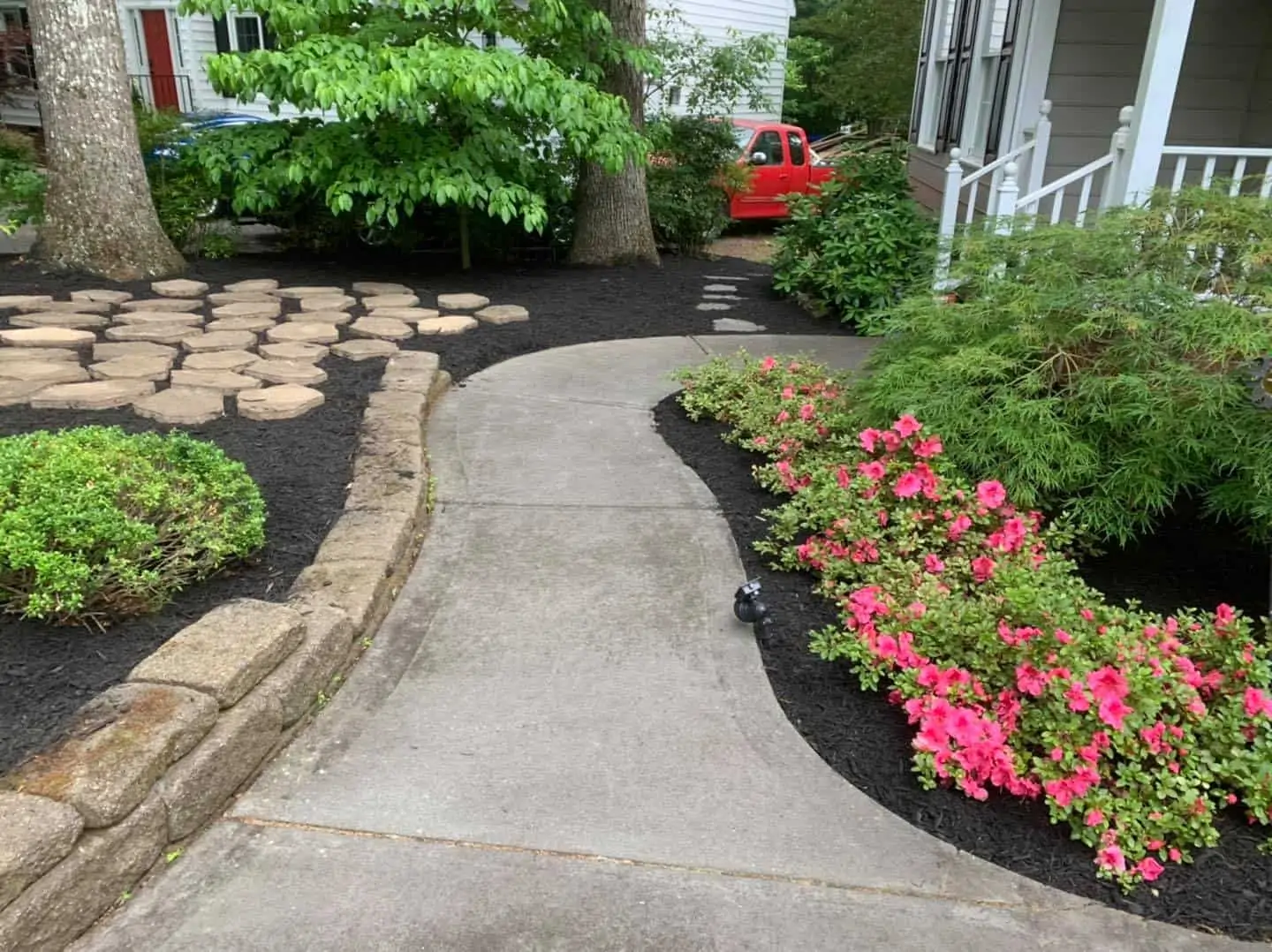 Why should I choose Mitchell's Lawn Care service?
We believe in having core values that separate our company from the rest:
Our lawn services are always of the highest quality in the area
We believe the details mean more than just the overall job
Our community deserves the chance to be as beautiful as possible
The customer service we provide will leave you more than satisfied
We take pride in bettering our community, one job at a time
What are the benefits of proper landscaping?
Your property value will skyrocket
Major home changes or renovations don't always have to be inside your home, although they can certainly positively impact the home's overall value. Landscaping is the biggest way to boost your home's value on the outside, which makes selling your home a lot easier! It adds more to the sale and attracts potential customers faster than a home whose lawn needs work.
You'll be more inclined to spend time outdoors
As a homeowner, you should enjoy your home, inside and out. If you don't, it's never too late to make a change. Landscaping will encourage you to spend more time outside, which leads to better health. You'll be able to feel comfortable outside your home and may notice the health benefits become more prominent. Improved mood and memory, lowered blood pressure, and reduced stress levels!
Entertaining will become a lot easier
Landscaping is the way to go if you enjoy entertaining at your home! Your guests will have more room to mingle and be comfortable inside the home and outside and feel comfortable doing so. Even if all you host is small birthday parties or game nights, you need all the space you can get. Ensuring that space is attractive and easy on the eyes makes entertaining even better!
What are some other services that can tie into lawn care?
Lawn maintenance, lawn care, and mulch can all help your landscaping be more impactful!
Landscaping is a process that can completely change your home's appearance – but it's not the only one! Your lawn needs attention to keep that landscaping as aesthetically pleasing as possible.
Lawn Maintenance – maintaining your lawn ensures every section of your landscape is trimmed and manicured, keeping it beautiful.
Lawn care – If your lawn is unhealthy, it won't look good, so making sure you have a lawn care routine down is paramount.
Mulch – this application is one of the easiest ways to make your lawn stand out while protecting your new plants.
Our team offers the most lovely landscaping installation and maintenance in Western Henrico, Wyndham, and Tuckahoe, VA!
We have the green eye for your lawn!
info@mitchellslawncareservice.com